Take-off & land from directly on board the boat
Aboard our state-of-the-art custom designed offshore power boats and experience our all in one action- packed adventure and it's really fun for the whole family.
Enjoy the flight with a friend
Experience the excitement of flight with your friend with our professional and Coast Guard licensed crew, we'll make sure to provide you an unforgettable parasailing adventure with fun and excitement.
Enjoy an exciting parasailing adventure in Virginia Beach, VA.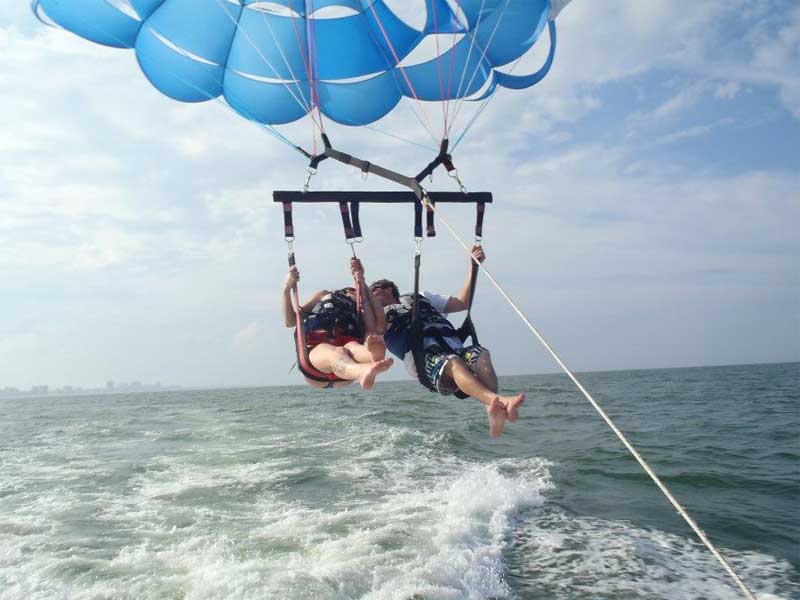 Witness a panoramic bird's-eye view

Enjoy the fantastic view of our city and have the pleasure of viewing a wonderful array of water craft and sea life. With this wonderful experience don't forget to take a photo of your unforgettable experience with our digital photo packages. Our boat can carry up to 12 passengers per trip.
Reservations are recommended.