Fly high above the Atlantic Ocean up to 1000 ft in the air and a full 10-12 min flight time!
Our Coast Guard inspected parasailing boat holds up to 12 passengers and even if you don't want to fly, you're welcome to ride along.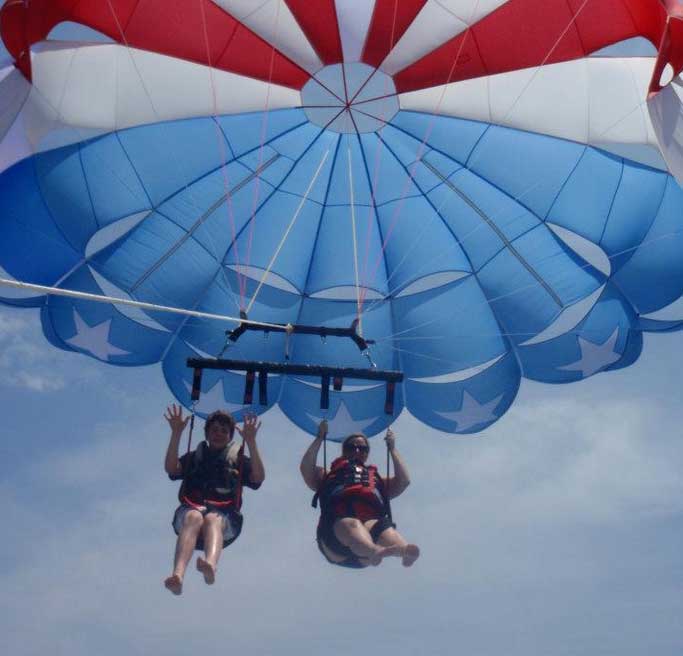 We have perfected our method for ensuring each of our passengers receives the safest and most enjoyable ride possible!

Our friendly and knowledgeable captain, crew, and staff are happy to answer any questions or concerns you may have.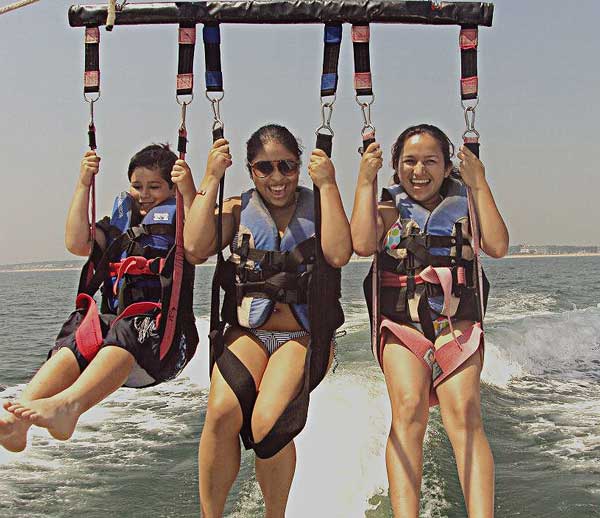 So what are you waiting for?
Try parasailing in Virginia Beach today!